Tne November 1999 memorial service. Young and old from all denominations and walks of life, came together to pay their respects. It was a reminder of the supreme sacrifice of those who gave their lives in the fight to preserve for us, freedom from alien domination.
Click the picture to return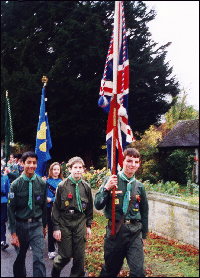 Pinner Scouts and Guides leaving the 2000 memorial service.
Click the picture to return