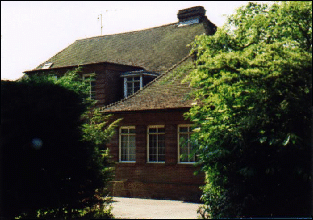 Click the picture to return
According to "Harrow before your Time"; John Zephaniah Holwell, a survivor of the Black Hole of Calcutta wrote his account of the tragedy while living in Pinner.

A less desirable resident was the Nazi Joachim Von Ribbentrop sometime foreign minister during the Nazi regime. He was ambassador to Britain from 1936 to 1938. He lived on Pinner Hill.

Opposite:The house on Pinner Hill where Ribbentrop lived during the 1930s. Interestingly, it has been said that there is no higher point between Pinner Hill and Moscow. This has not been verified and may not even be significant in relation to Von Ribbentrop but it makes you think....